Shopify reported New stores created on the Shopify platform grew 71% in Q2 2020 compared with Q1 2020
Which is amazing to see all these new businesses going online.
It also means more competition online and more people using social media to get the attention of their would-be customers.
70% of consumers search for products they need to buy on Instagram and Facebook. 
How on earth are you going to stand out online with all this new competition?
I've heard it from seasoned online businesses that they're frustrated. "How can these new people have so many followers?"
It is frustrating!
Seeing new businesses surpass your business on social media can be a blow to your business ego however, their online brand persona may not reflect what their business is actually doing.
Are these businesses seeing a return for all their social media time? 
Is their email list growing?
Are they seeing more sales because of their efforts?
There are almost 3.5 billion users on social media spending on average 2 hours and 23 minutes per day browsing posts and messages.
Do you have to spend more time on social media to get seen and heard?
We know that the algorithms have limited reach unless you pay to play. But, social media is still the place where your audience goes to check out brands. 
60% of people say they discover new products on Instagram
And according to a survey in 2012 from Vertical Response 
43% of small businesses spend 6 or more hours a week on social media 
However, there's a new "detoxing" trend happening on social media. People are walking away for reasons like overload and time suck, mental health and wellbeing and privacy and data concerns.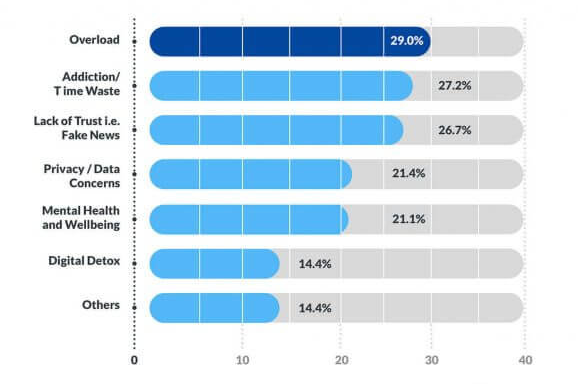 So what's a small business to do?
What do you do when you don't wanna spend half your day on social media promoting your business and creating awareness, or spending big bucks on advertising?
Direct Marketing started in ancient Egypt
There's a long history of direct marketing started way back in ancient times (papyrus and all.) But more modern direct marketing started with the invention of the printing press in the 1400s to produce en mass.
Then came pamphlets, garden and seed catalogs in the 1600s and 1700s,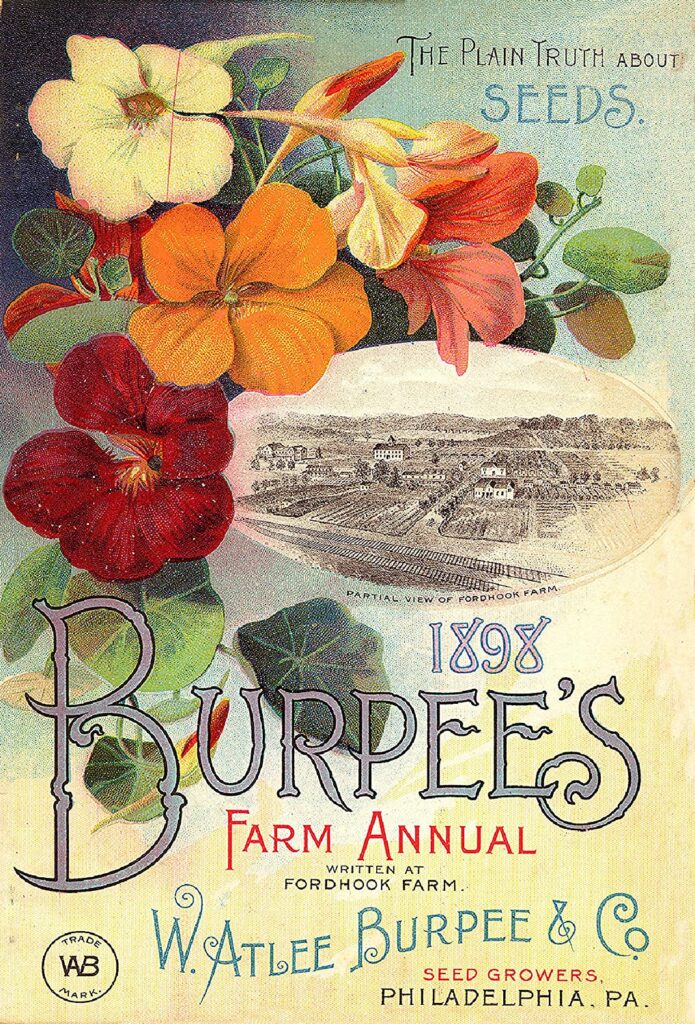 and of course the Montgomery Wards catalog in 1872 followed by the Sears Catalog…and many more.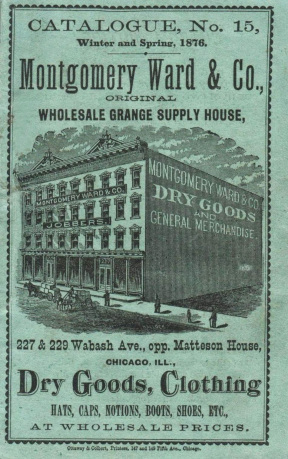 Direct mail and those catalogs were a way for customers to see products and new offers the company had before making the long trek from the farm to the store.
It was a way for people to shop before they even arrived at the store. Think about it. It was an all-day affair to go to the local Montgomery ward. Or the general store.
Whether it was hitching up the horses or cranking the model T, loading the family into the wagon or the car was a big trip.
As years passed direct mail caught on
More stores were using it to reach their customers. It was a way to get information out before people even stepped into the store. Giving people a "leg up" on creating awareness and excitement around the products and the store.
Fast forward to the mid 1900s when direct response letters and mail order really got rolling. More and more mailboxes were stuffed with offers ( "junk mail.")
Mailers, circulars, catalogs, letters asking for money, lumpy-mail giving away a pen or a pair of socks to get your attention to give money.
With all the ways that direct mail has been used over the decades, it has lost its steam. 
Or has it?
Direct mail is making its presence known again.
I mean, it's never stopped. We still get some "junk mail"l in our mailbox, especially around the holidays asking for donations.
But…direct mail is still X percentage higher than social media for creating awareness of your brand.
The average lifespan of an email is 17 seconds, compared to direct mail's average lifespan of 17 days. (Compu-mail.com)
And
Only 44% of people can recall a brand immediately after seeing a digital ad compared to 75% of people who receive direct mail. (Marketing Profs)
So let's talk direct mail for 2020 and beyond
More people are home because of the pandemic. And since this isn't going away anytime soon more people are working from home. 
With more people home there are more wandering eyes perusing the internet, searching for product and getting caught in the social media.
AND it means more people are going to their mailbox to see if they get anything interesting. 
Direct mail means getting more eyes on your website
So this may be the best time to start building your direct mail campaigns to drive traffic back to your website.
More people are spending online shopping.
So you can step outside the social media pack and build a bigger email list with greater awareness using direct mail. 
Of course, you'll need a physical address, not just an email. One way to do that is to go on your list and email your customers telling them that you got something for them that'll be coming in the mail but… You need their address.
Now, be specific so they don't think you're sending them a check or a bunch of free products.
And here's the thing…remember that people don't want junk mail.
Just like they don't want junk mail in their inbox, which is easier to delete and send to trash without even getting eyeballs on it…people do not want junk mail in their mailbox.
Use tried-and-true methods
As you're creating your direct mail campaign it's important to use one of the tried and true methods when it comes to research and knowing your customers… voice-of-customers…by understanding the current issues, challenges, and problems they are seeing in their lives.
They are not going to stores and shopping for obvious reasons. 
They're going online and looking for, not only necessities but for things that will make them feel good at home.
So some of those problems and challenges to focus on are:
Soap and personal care products, that's kind of an obvious one.

Ways to feel good at home…this can be aesthetics, organization, cleanliness.

Health and well-being…people are more aware now than ever.

Anything DIY (do-it-yourself). People are looking for ways to keep themselves, their kids, their families busy and occupied.
They're looking for something of value, as well as ways to make their lives easier. 
From your VOC research you'll be able to create specific campaigns to give them what they are looking for, and need most.
Catalogs
Catalogs are a fun way to get product information in front of your customer's eyes.
The cool thing with catalogs is there's actually two easy ways you can create your catalogs for your readers.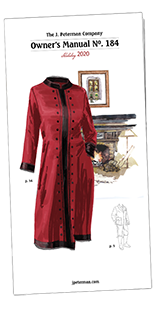 You can create physical catalogs that you mail and people physically pick up in their mailbox. 
And you can create an online PDF catalogs, using services like Flipsnack, that are sustainable and green and can be dropped right in your reader's inbox.
I used Catalogs very successfully when I had my product business.  
I created one master catalog of all my products, as well as a pdf catalog my online customers wanted.
It had beautiful images. 
It had wonderful product descriptions.
I also created them as mini magazines giving my reader little nuggets of information they could use, from DIY tricks to how-to product tips.
I did need to make a pivot in my catalog strategy. 
It worked great the first few times I sent it out. 
When it doesn't work anymore – change it
I noticed, however, that sales dropped off after those first few times people received the catalog. Why? Because I sent the same catalog…there wasn't anything new or different.  
They already had "that" catalog, which they either saved or threw out. The "utility" an excitement was wearing off.
Be just as mindful with direct mail campaigns as you are with your social media and your email campaigns. Look at your metrics and understand what IS working and was ISN'T.
When I noticed that the sales were dropping off from my master catalog I created seasonal catalogs. I highlighted the products of the season and easy to use tips.
So for example my summer catalog was all about hydrating products for summer skin.
In the fall I highlighted products that would help people prepare their skin for winter weather.
Postcards
Postcards are those little rays of sunshine that land in people's mailboxes. 
Like the "wish you were here" postcards we all used to get from friends and family when they went on the fun or exotic adventures, postcards for your business can be just as exciting and fun.
Make them colorful!
Make them interesting!
Keep your campaigns tight and actionable.
When you create a postcard, beautiful pictures and colorful graphics go a long way to grab your reader's attention when they're pulling it out of the mailbox.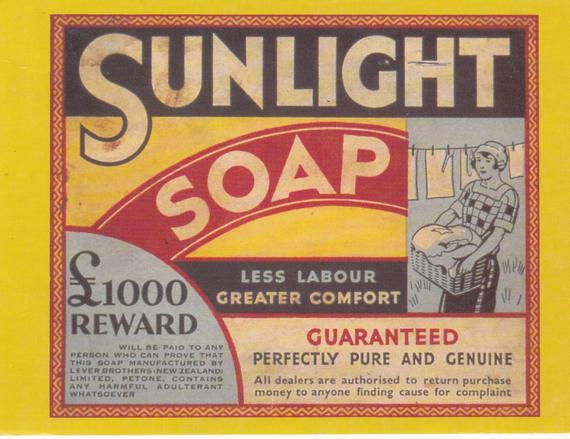 You need to keep their attention when they turn the postcard over, so don't just have it be about your sale.
Give them a juicy how-to hint or nugget of valuable information so that they keep your postcard handy and refer back to your info.
 Remember your CTAs
And remember a CTA, call-to-action. It doesn't have to be a "by my product" action, it can be a link to visit your blog or sign up for your email. 
Using a call to action that gets people to your website and on your email list is more valuable than trying to sell your product. At least to start.
Postcards were a big success for me. I created brightly designed postcards every other month and offered something new or different on each postcard.
June was lavender month for me. I created a postcard with a beautiful lavender image on the front and on the back, I wrote useful ways to use lavender with product links to specific lavender products.
If you have product links on your postcard, check and re-check to make sure that your links work and that they go to the right place. A dead link just makes it harder for your customer to connect with you, see products and may just trigger a little distrust.
Thank you notes and newsletters
When a customer buys from you, nothing is more impressive and is a sweet feel-good for your customer than a thank you note in the mail.
A warm and fuzzy handwritten note goes a long way with building rapport and trust. Write it by hand. Make it personal.
Okay, I saw that eye roll…more work for you.
Yes, it may be a little bit more work however, that little extra work goes a long way with your customers. It shows that you took time out of your day for them. That they matter!
Direct Mail letters help you stay connected
Direct mail letters are another great way to engage your audience and stay connected.
Like your email campaigns, make sure your direct mail letters are full of your brand's personality, give interesting information to your customers, and have a call to action.
Direct mail letters are good for running a special or a bogo sale.
You can also create a welcome mail campaign in the same way that you would create email campaigns.
Determine your goal, create your plan, and then create the campaigns around your plan.
Ready to start your direct mail campaign?
Direct mail is a fun and creative way to engage your audience.
It gives your readers something to look forward to in their mailbox and helps you and your brand stand out from the crowded online and social media space.
These are the just three main ways that you can create direct mail campaigns to get the attention of your audience and start creating a loyal following.
I would love to hear what you've done in creating your direct mail campaigns.