Your business needs more than just some words…it needs a copywriter
Creating messages out of thin air doesn't work. Neither does copying another brand's words.
Writing those snappy, attention-getting messages that convert aren't as easy to write as it looks.
Ready for a better way?
I write copy that makes your brand stand out, get noticed and convert more sales
Or are you okay with struggling for online sales and hoping you'll get noticed for Oprah's Favorite Things?

All In Conversion Copywriting
"I need a professional that can write this for me."
You've got a project that needs to be done right (and you really don't want to get tied-up in studying copywriting.)
Your website. A landing page. A sales page. An email campaign. I write copy that's optimized for clarity, claims and conversions.  (And with personality so your customers feel like they are your "one-and-only.")
Research-based and results-driven.
Email Marketing that WINS more customers
"Email was something I didn't put a lot of effort into earlier on, can you help me revamp it?"
Still…40 times more effective than social media!
The buying process happens 3 times faster using email and email sequences than in social media.
But to do it right (and avoid the 78% cancellation rate because of too many, non-relevant, salesy, out of line emails…oops I'm ranting) your emails have to be 100% relevant to your reader.(Yes, there's a little psychology to this.)
Set your emails up for success!
Product Descriptions That Sell
"Can I hire you to write my product descriptions?"
Why, yes…yes you can!
You've written product descriptions, and are wondering why no one is clicking your BUY button.
While also struggling with writing good product descriptions that don't make claims…and don't sound lackluster.
Without captivating, or worse…generic, product descriptions, your customers gloss over products that sound flowery and meaningless.
The right words make a difference to your customers, and sell products.
Authority Building Content Strategy
"How do I move away from content built for keywords and back into content built for customers?"
Building your authority in your industry takes more than a few blogs and social media posts.
And, the content produced should match with your niche – it needs to speak to your ideal audience.
Content marketing doesn't have to be online all of the time…you can market to your audience by snail mail. 
Or you can write blog posts for your site and then print them up and convert them into physical newsletters that you can send out.
But the key…having a strategy that works for YOUR business.
Website Copy, Conversions & Claims Audit
" I know that I am too close to the process & products & it's difficult to see another's viewpoint."
You're selling online!
Underneath your beautiful images and top-notch products…
…there could be trouble brewing in your messaging and it's affecting your sales.
Your creativity is reflected in every inch and every ounce of your product.
Then there's a disconnect with your website words.
Maybe your words are GENERIC 
Trying to sound like other mass-produced brands 
Some whimsical, clever thoughts plunked on the page that confuses your reader.
I'll take a look at your copy, conversions and claims to make your website the goldmine it can be.
Yes, tell me about the audit Growth Happens with Stellar Messaging.


Our online sales increased by over 33.4% within the first 30 days"
Laura Luther ~ Olive My Skin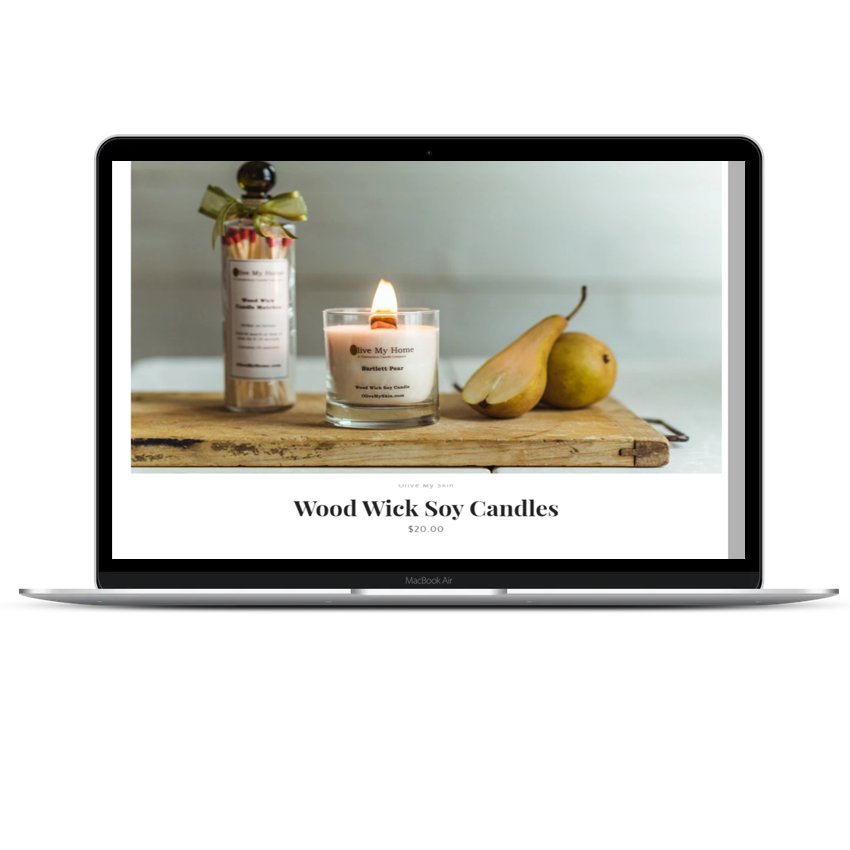 "Thank you so much for your professional insight! I am floored by how much I learned from your audit. I so appreciate this. I will make sure to recommend you to indie makers!"
Universe Ramos ~ Bubbly Moon Naturals
"Thank you Christine for those insights! The audit was very helpful. I have a lot of updating to do!
"Thank you so much for your help. You are the best. Smart, organized and such a writer !! Damn.. you are a well oiled machine."
Monica Thomas ~ Tailored Taste Personal Chef Coach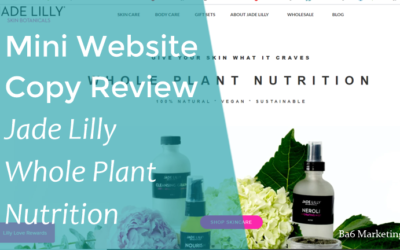 In this mini web copy review I'm looking at Jade Lilly's site...focusing on the homepage. What I'm focusing on here is the value proposition which is generally in the hero section of your homepage. Your value proposition is the promise and the benefit that you give...